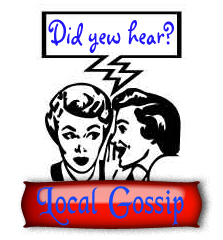 July 2010-
Our very own Carolina Redneck, Kaitlyn has married her sweetheart Aamir. They are also presenting me with my first Grandbaby next year..Wo0t! Aamir doesn't know it yet,but, he is officially a Carolina Redneck now. Considering his Arabic background,you wouldn't think of him as redneck,but, from what Ive heard he could drink you under the table,smokes like a freight train and he is also a active duty Marine. Yep, sounds like a true Redneck to me.Good luck to yall!
Give a props to our very own,Lil ZoeB! She gots her permit. She had to sit on pillows to see over the dash,but, she is offically allowed to drive in the state of NC with supervision. Stay off the sidewalks please.
Grandoodle and Mustard Biskits are coming up on their one year anniversary...Congrats Yall!
July 2009: East Davidsons High School in Dire Straits
Just got a letter from East informing me that due to the economic crisis, many teachers are being let go.In turn, many classes will be canceled or otherwise not offered anymore. What? Said the state is cutting their budget so drasticly that some seniors perhaps will have to take online classes to finish high school!What?!! If the classes even remain available,because,those options are being considered for cancellation.
Meanwhile, folks around here that are on food stamps are getting free cell phones from the state! Again, I say, what???!!? Meanwhile, the state taxes we pay in to the state go for not for schools but for luxuries for welfare receivers? Not only the free cells but free minutes to go with that phone EVERY month! How do I know this? I have seen the commercials advertising the 'free cells' on tv! Huh? Wonder how much those commercials costed us, the taxpayers. Jesus. This is crazy people.The Govt. has lost its mind. They are out of control.
U.S.Government to Release New Dollar Coins
You guessed it 'IN GOD WE TRUST' IS GONE!!!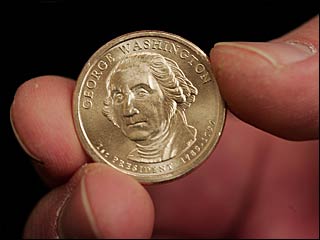 If ever there was a reason to boycott something, THIS IS IT!!!! DO NOT ACCEPT THE NEW DOLLAR COINS!
June 2009
Reloy passed his grade,as well as his little sis! YEA! Reloy is officially an 11th grader n Lil' Zoeb is an 8th grader! Wo0t W0ot!!
The Morgan's called Carolina Rednecks to announce their 3rd youngun is on the way! Carolina Rednecks advised them on what was causing this and after a few chuckles we congratulated them! All the luck in the werld to ya'll and May God Bless Ya'll!
May 2009~Jason Morgans Record Setting Huge Bream>